TOLES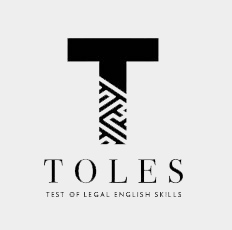 What is TOLES?
TOLES means Test of Legal English Skills and is the world's leading series of legal English exams. The Pyramid Group has exam centres across Europe, South America, Scandinavia and partner centres in Africa. There are three levels of exam – Foundation, Higher and Advanced. In order to start at Foundation all you need is an elementary level of general English.
Who is TOLES for?
This prestigious series of exams is aimed primarily at law students, lawyers and legal translators, but given that the exam tests areas including the language of banking, the language of company law, modern letter day writing, the language of employment law and understanding contractual documentation, it also appeals to many other professions such as banking, insurance, human resource officers and any other profession that involves working with commercial or employment contracts.
Who recognises TOLES?
The exams are administered by Global Legal English Limited in the UK and they are members of the International Division of the Law Society of England and Wales. The wide appeal of the exams can be evidenced from the list of companies and organisations that have entered candidates for the TOLES exams. These include leading international law firms such as Clifford Chance, Linklaters, Allen & Overy and Freshfields, Bruckhaus Deringer, as well as the following organisations:
KPMG
PricewaterhouseCoopers
The European Central Bank
The European Court of Justice
Daimler Chrysler
Sony Ericsson
How can I prepare for the TOLES exam?
The Pyramid Group offers a range of preparation courses throughout the world, all of which are delivered by recognised experts who are not only qualified languages trainers but have also spent time in legal professions. We offer live online courses, bespoke individual or group face-to-face courses, as well as part-time evening and weekend courses.